Sometimes I look for things that correlate to leadership, and sometimes they just smack me upside the head. I think a lot of how life experiences correlate  to how the world works and how we work within the world.
Previously I  pondered what does marriage have to do with leadership if anything? And below is where I landed.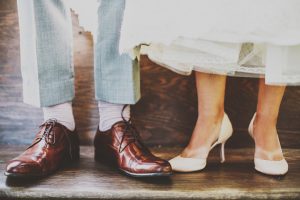 The media's marital focus is on love — everlasting love, one true love, in love, out of love and physical love. I imagine some of you would argue if I said love is not an emotion but rather a choice. The older I get the more I think love is a choice and leadership is a choice. Love isn't easy, and neither is leadership. I believe love is a cornerstone of marriage. I also believe it is a foundational piece for good leadership.
So, is love part of leadership? Let's take a look.
Love is patient – Good leaders are patient as their teams learn or grow or move through change. Good leaders are patient with the rhythm of life; leaders have to know when it's time to wait.
Love is kind – I cannot think of one leader I loved working for, and with, that was not kind. A kind heart ties closely to an honourable heart, in my mind. I don't think kindness makes a leader a pushover, but it may increase their capacity for empathy.

Love does not envy – If you envy your team then you are not doing your job as a leader. You should relish their success and their wins because if you are doing your job both of those things are direct reflections of your leadership.

Love does not boast – This is different than celebrating successes. Boasting is excessive pride, so misplaced and usually not authentic.

Love is not proud – This means proud in the sense of a disproportionate opinion of yourself.  This trait is, well, gross. Anytime someone exaggerates their contribution or greatness I lose respect for them because it causes me to evaluate the truth of what they are saying.

Love does not dishonor others, it is not self-seeking, and it is not easily angered – This is pretty spot on for a service-focused leader. As the person at the helm, self-seeking or dishonourable behaviour is like black mold. It will grow and expand and make you sick. A leader must also manage their emotions. They are the ones who show the rest of the team how not to become angry in the face of adversity or defeat but instead become focused, strategic, and diligent. If you are easy to anger, your team will be easy to anger because you are the example.

Love keeps no record of wrongs – I think we can make this mean love doesn't keep score. And a good leader may keep personnel files but they must forgive mistakes, if they are unforgivable, then perhaps you should close that file.

Love does not delight in evil but rejoices with the truth – As a leader, being a truth seeker and a truth teller is imperative. If you are easily swayed by misinformation it could affect your team's perception of your reliability. Gossip and created drama will fracture the trust within your team.
Love protects, always trusts, always hopes, and always perseveres – It is not a stretch to see how great leaders portray these four characteristics. In order for people to follow you, they must feel safe. Think about when you have felt unsafe; it takes up your brain space, and you lose your focus because you move into survival mode. If your team can't trust you then how can they follow you? And if you lose hope, how can they remain hopeful? And consider one of my favourite words, perseverance – if you give up, why won't they?

Love never fails – This is a tough one. I'm sure people who have gotten divorced or been deeply hurt by a loved one would disagree that love never fails. But maybe it is true? If you look at all the points above and consider that love is a choice, is it love that fails? And following our comparison, does leadership fail? Or do we just start to make other choices?
If any of this reads familia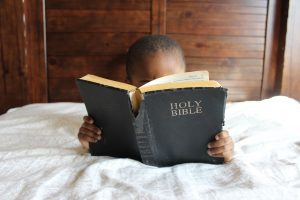 r, it may be because it is commonly used in marriage ceremonies and is derived from 1 Corinthians 13:4-8. The basis of this verse is weaved through many different leadership approaches and this verse appears on décor goods from various vendors.
My opinion is that love is foundational for leadership and marriage. I believe you need love and an appreciation for all people in order to lead effectively. I believe if you discriminate in any fashion you are not choosing love or leadership. I believe diversity makes us better. 
Who you marry impacts the rest of your life and who you work for can impact the rest of your career. Both spouses and leaders have the choice to let boasting, pride, envy, cruelty and impatience erode their foundations. But both also have the choice and opportunity to build something pretty fantastic.